Anointment knows that real beauty is organic and natural.
Using traditional herbal knowledge and scientific research, Anointment's formulation produces products that are gentle and effective.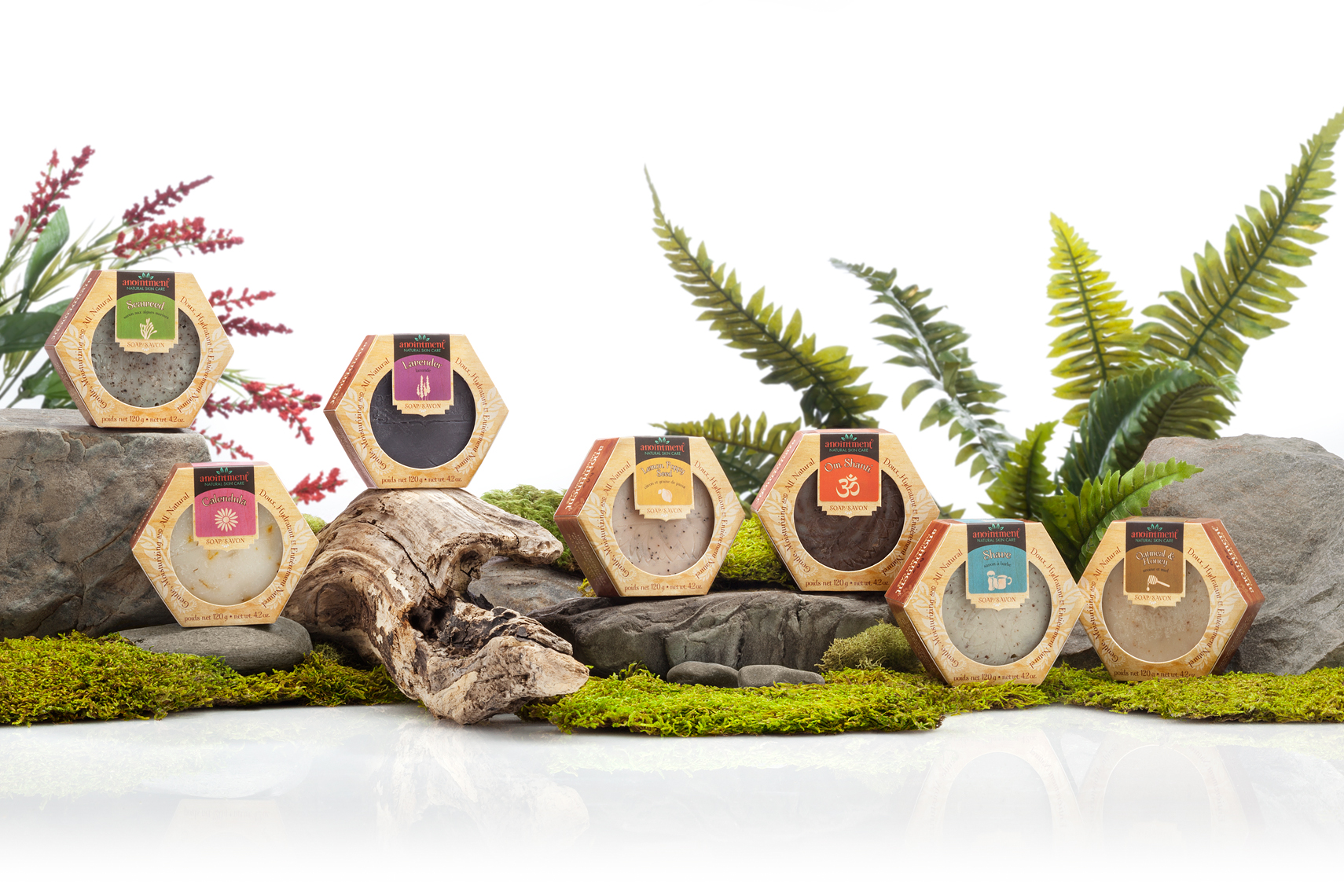 Founder Story
A lifelong gardener, April MacKinnon has always been interested in the link between wellness and nature. Trained as a civil engineer, her professional career involved providing clean drinking water in many small Atlantic Canada communities. A life-changing experience with the birth and subsequent illness of her daughter led to April leaving her career and forging a path focused on natural living.
Confronted with a lack of community as a new mother, April was drawn to become trained as a postpartum doula to help support women in their own transition to new motherhood. Carrying this principle forward with Anointment, April seeks to combine the supportive nature of doula work with traditional herbal formulas women and their families can use in their daily lives. Combining the laboratory and problem-solving experience of her engineering career with a natural interest in medicinal plants, Anointment products are formulated by drawing on traditional herbal knowledge, aromatherapy, and tactile experience.
Green Story
Since 2002, Anointment has created handcrafted soap and skin care products for every member in April MacKinnon's family. Based in Sackville, New Brunswick, a small town on Canada's east coast, Anointment is inspired by the historic Tantramar Marshes and the diversity of local plant life. April's vision is to create a culture of wellness among her team and customers.
Anointment ingredients are sourced from April's own herb gardens and local organic farmers and suppliers. April's extensive research paired with high quality, non-toxic organic ingredients yields products that are good for your body and the environment. All of Anointment's products continue to be made by hand in small batches by a team passionate about producing amazing products that exceed your expectations.