A natural alternative to fabric softeners and chemical dryer sheets. Made in Hamilton, Ontario.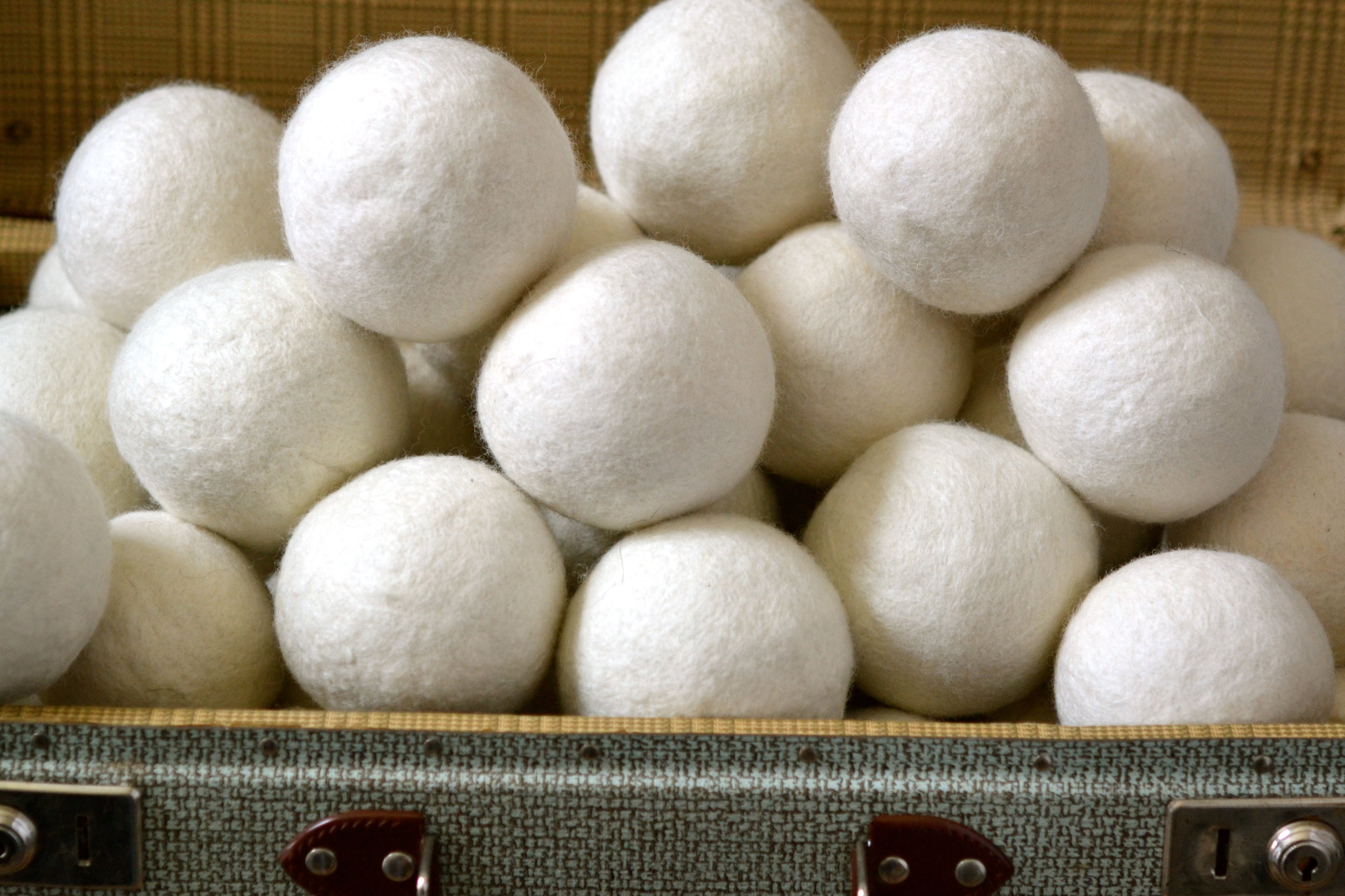 Founder Story
The idea for Moss Creek Wool Works began when Leah's 8 month old son developed full body hives after doing laundry at a laundromat. That prompted Leah to do some extensive research regarding the hazards of laundry chemicals and our consumption of unnecessary chemicals in our everyday life. The line of Pure Wool Dryer Balls was launched after much experimentation. Moss Creek strove to find the highest quality of wool that would felt into a finely formed ball but also dense enough to give it some weight to tumble around.
Green Story
Pure felted wool dryer balls absorb moisture in your dryer which helps maintain the humidity level. The balls bounce around creating air circulation between your clothing. The result is softer clothes that dried faster with less wrinkles and static cling. They eliminate the need for dryer sheets and fabric softener. Moss Creek recommends using 3 for a normal sized load and 6 for bulky items. Pure Wool Dryer Balls are excellent for fluffing up cloth diapers, down jackets, duvets, towels & blankets. They will not harm your clothing or your dryer & the wool does not rub off or unravel. There are no fillers, dyes, perfumes or chemicals, only pure wool. They last for 100+ loads.