Piggy Paint is "Natural as Mud" (but much prettier). With a 3-Free, non-toxic, water based formula Piggy Paint is the perfect nail polish choice for children.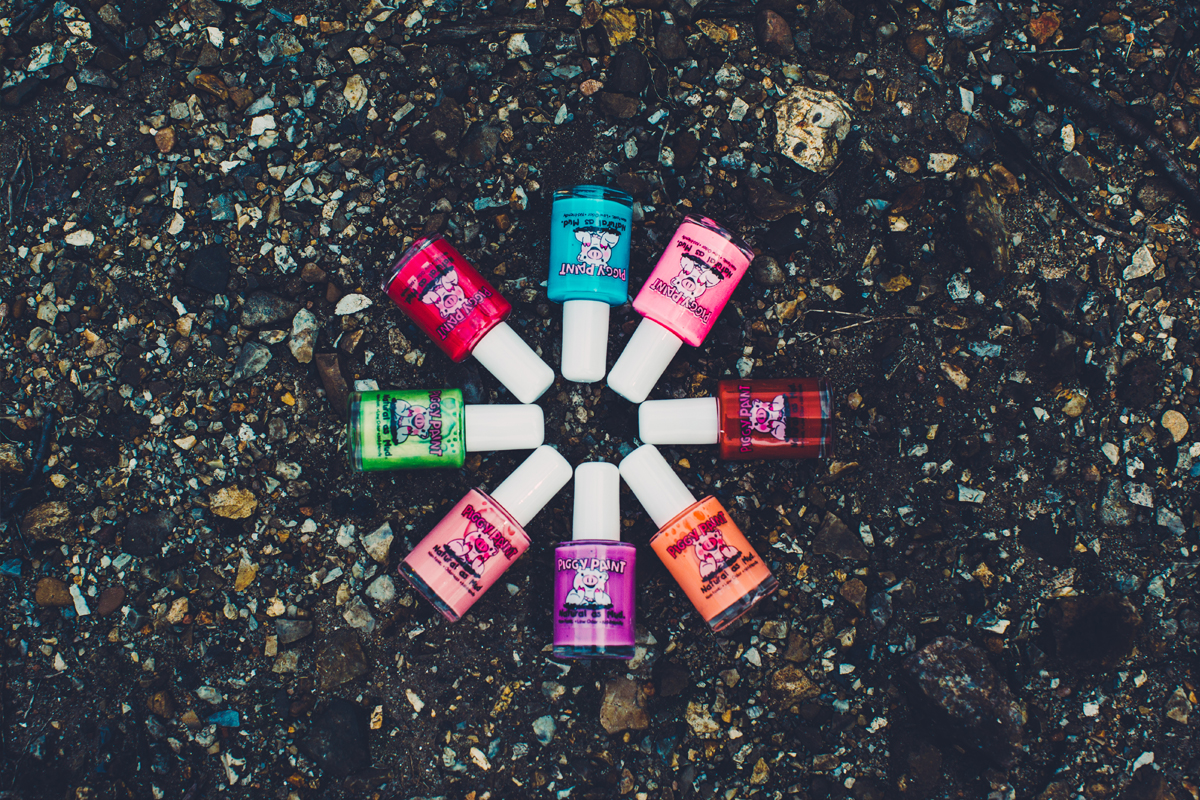 Founder Story
Melanie Hurley, founder of Piggy Paint, is a mom with two very fancy little girls, ages 6 and 8, who love to have their fingernails painted. She always hated the thought of her kiddos putting their hands in their mouths after she painted their nails with traditional kid polishes. One day while Melanie was painting her daughters nails over a foam plate, her daughter dropped a glob of her solvent-based polish onto the plate. Shortly after, the paint began to bubble and "ate" through the plate. Melanie looked in dismay at the hole in the plate and decided to test all of her other "kid" polishes on the foam. Within minutes, ALL of the solvent-based polishes began to bubble and eventually left big holes in the plate. From that day on, Melanie decided that any flammable substance that could eat through foam was unacceptable for my children's fingernails, which would inevitably end up in their mouths. Melanie's quest was on, and Piggy Paint was born.
Green Story
For the past 8 years, Piggy Paint's mission has been to create non-toxic, premium products. Products that are worry-free and completely safe for kids. With an ethical, eco-minded vision, Piggy Paint strives to offer the most natural nail polish on the planet. This advanced, water-based formula is better than 3 free, better than 5, 7, or 10 free – it's free of ALL harsh chemicals!